Once a small fishing village in the Arabian Gulf, Dubai is today one of the most cosmopolitan cities in the world, home to nearly 200 nationalities and city that offers a truly memorable experience. Whether it is by the banks of the Creek, or at the top of the Burj Khalifa, the world's tallest building. Memories are just waiting to be made here. The sea breeze on your face, sun-kissed warmth on your skin and a heart set on new adventures. Dubai has thrills for every traveller.
Plan your visit accordingly.
If you fancy jazz music, you might be interested in upcoming Dubai International Jazz Festival taking place during February 26th to 28th. For food lovers there is Taste of Dubai event happening from March 11th to 13th. If you'd like to see big number of festivals and events, plan your stay in Dubai accordingly.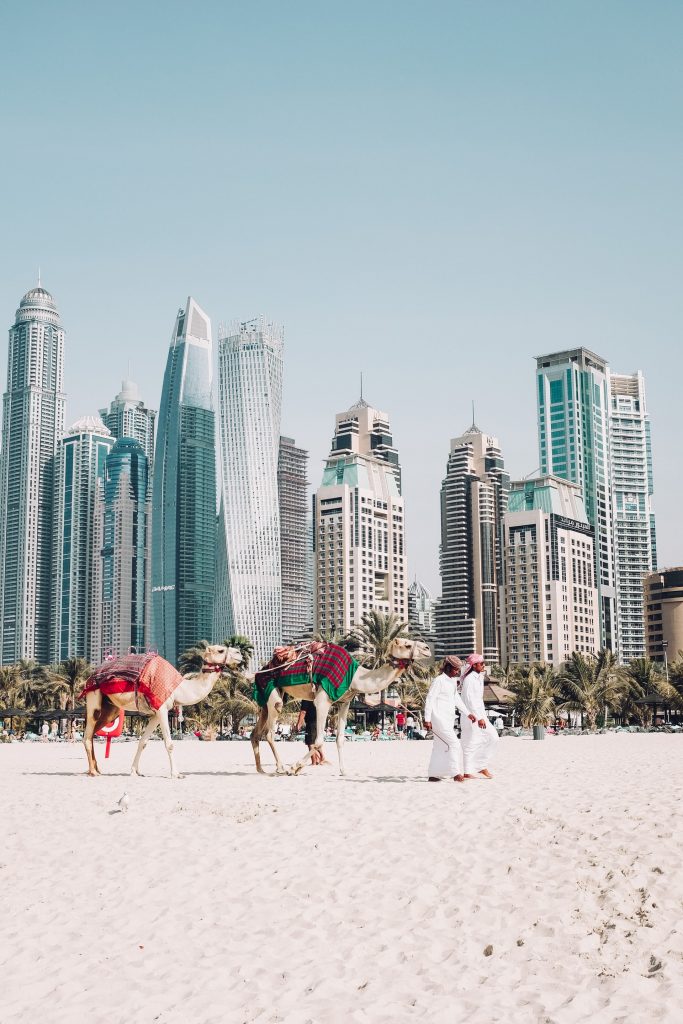 Explore Dubai's heritage, Bedouin culture, camel rides and fast four-wheel-drives rolling over the dunes. Dubai's desert landscape offers much more than you would ever expect. Another must see is rich collection of buildings and structures of various architectural styles or breath taking and record-breaking dancing fountain. To make sure you leave Dubai well rested enjoy long beach days and lazy lunches at casual lounges.
When is the perfect time to visit?
Sitting right in the middle of the desert, Dubai only really has one season: the hot and dry season. It is an ideal location for those who want to bask in the sun's warming rays and top up on vitamin D – especially if escaping the cold winter of Europe. Despite the year-round sunshine, there are times that are more popular for visiting than others.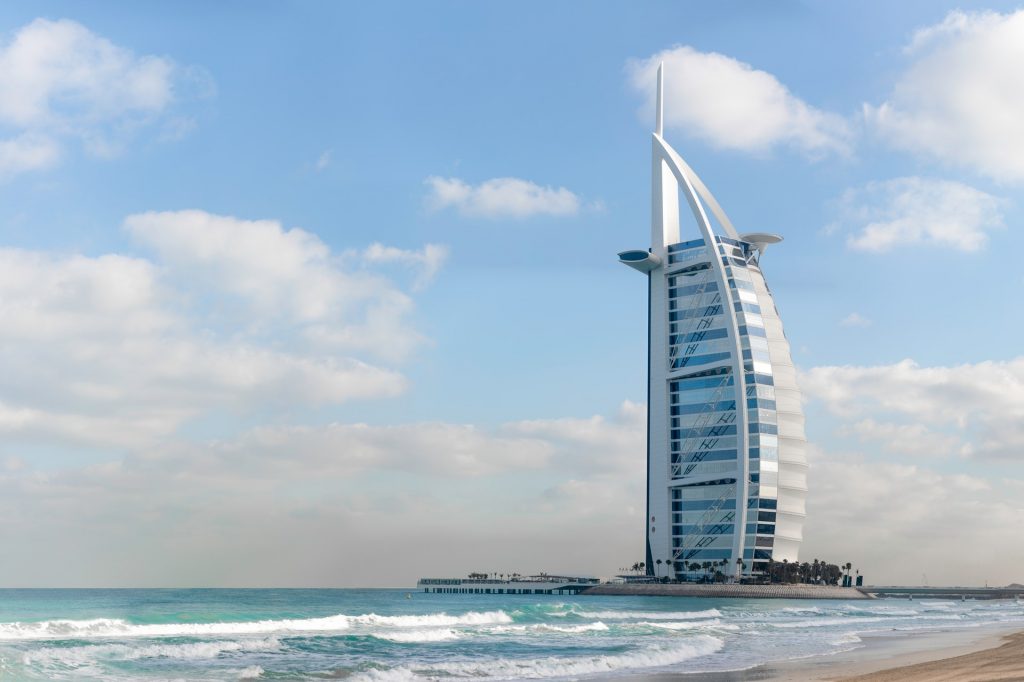 November through to March tends to see bright blue skies and what some might consider to be ideal beach-going weather or an opportunity to also visit The Miracle Garden for the best floral attractions. From April to October heat can get truly intolerable as can the humidity so choose your vacation window carefully. Having said this, all shopping malls, hotels and restaurants are well air-conditioned so touring Dubai's indoor attractions can be done at any time during the year.
Pricing estimate for your private jet to Dubai
The emirate is served by the Dubai International Airport, and Emirate Airlines, the national carrier of the United Arab Emirates, that was established by the Dubai government in the mid-1980s. If you prefer more privacy and comfort, go ahead and try private jet. Suitable aircraft for non-stop flight from Slovakia or Czechia could be Hawker 900, Challenger 300 or Legacy 600. Prices for non-stop one way flight are aproximately 28 000 – 30 000 Euro. Contact us for more detailed info on sales@zahura.sk.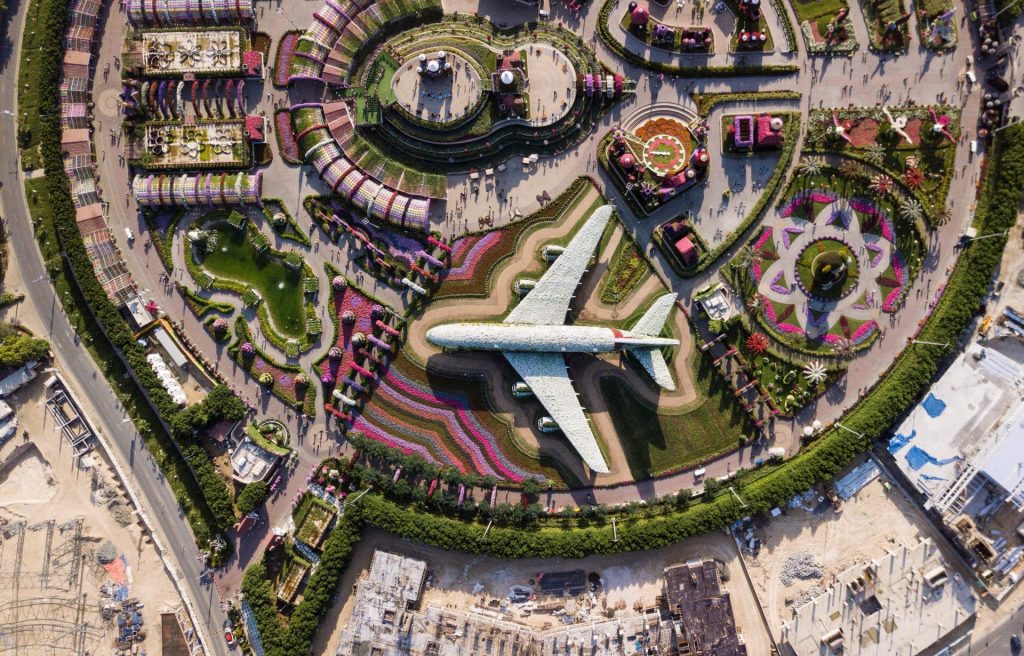 As Dubai is open to tourists once again, you can start planning your trip. There may be specific requirements for your country. Check frequently for the latest information about Covid-19 travel and testing requirements for travelling to and from Dubai.