Amalfi coast has been a magnet for visitors since Roman times. There are 13 towns spreading across a strip of land kissed by the sun and declared by UNESCO World Heritage Site. The Amalfi coast is one of the Italy's most memorable destinations where you can see pastel-painted houses cling to steep slopes and tiered gardens descend to the sea. Amalfi coast is definitely suitable for lovebirds on honeymoon as well as kids with their sporty families. Everyone can find something prescious and amazing in this sun-kissed land.
Spring and autumn are wonderful seasons for a visit of Amalfi coast
Spring is great for its wildflowers and autumn for warm sea and seasonal produce (chestnuts, mushrooms, black truffles). Many hotels and restaurants are closed from November until April. High temperatures make it better for you to avoid July and August too.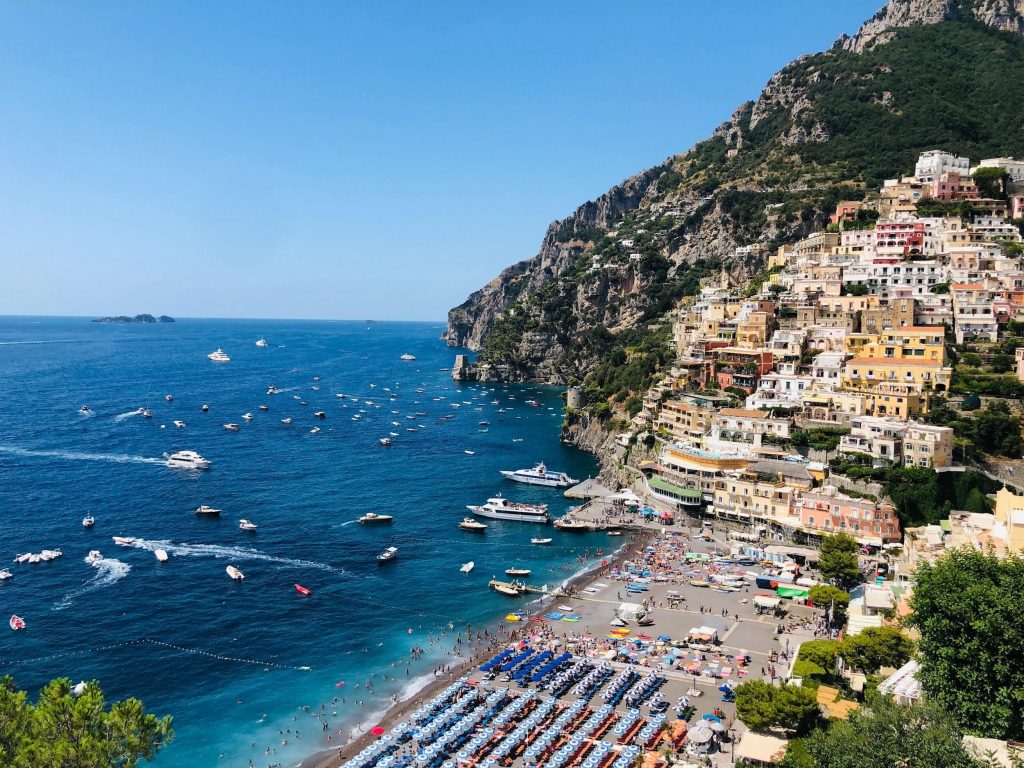 Amalfi was the major trading centre in Byzantine times and had the monopoly of trade with the East. Today it is pleasant resort visited for its Romanesque Duomo, picturesque alleys and engaging seafront. Positano is well-known for its picturesque staircases, whitewashed houses and surreally steep landscape. Town is famous for its handmade leather sandals and cotton clothes. Sipping Limoncello in cafés with cliffside view is exactly what Sorrento has been providing beautifully for centuries. Sorrento is base from which you can explore whole Amalfi coast, island of Capri or even Naples and Pompeii.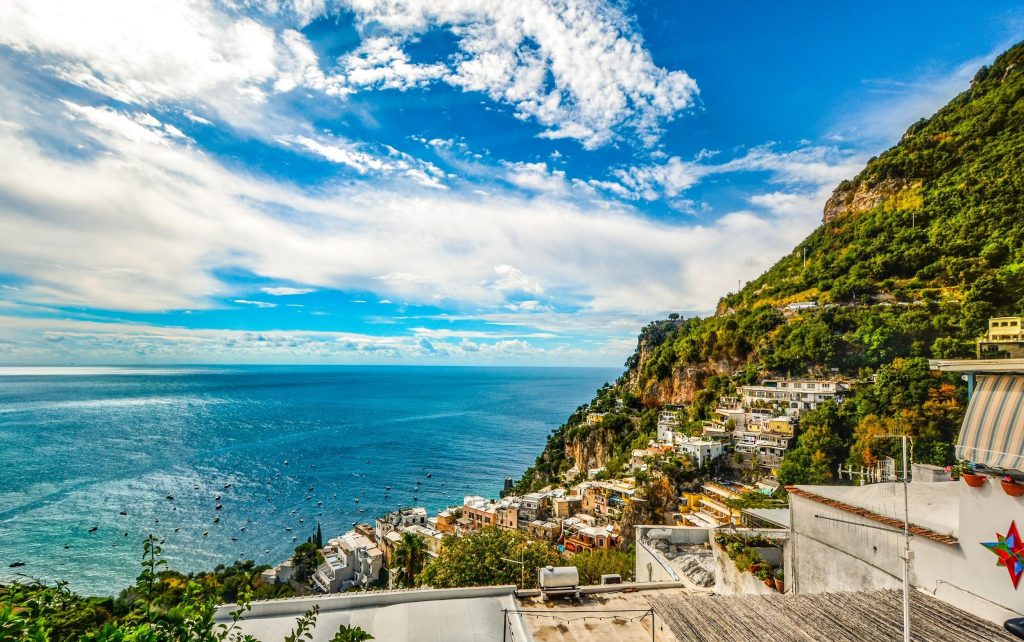 Tramonti is hilly town of the coast surrounded by chestnut trees and vineyards, producing full-bodied wines. Pizza is prepared in rural ovens since the Middle Ages. Ravelo is the loveliest town along the coastline and has the best panoramic views on the coast. To rejuvenate your mind and soul, enjoy the beaches of Maiori and feel sand between fingers while swimming in the clear Mediterranean waters. If you want to see what the towns of Amalfi looked like before the area became saturated with tourists attractions then Cetera is place to visit. It is a fishing village specializing in the processing and storage of tuna and anchovy.
Recommended hotels
Grand Hotel Excelsior Vittoria – https://www.exvitt.it/ – visited by famous people such as Pavarotti, Wagner, Goethe, Sophia Loren and british royal family.
Grand Hotel Tritore – https://grandhoteltritone.com/
Hotel Palazzo Murat Positano – https://www.palazzomurat.it/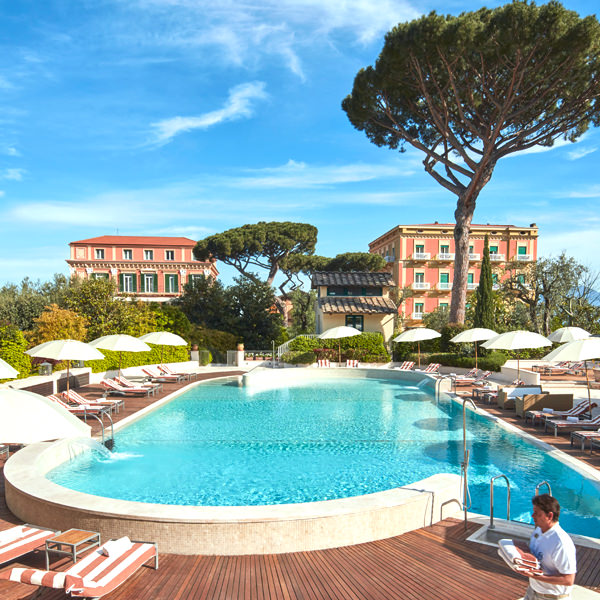 Pricing estimate for your private jet
The most suitable airports to travel to Amalfi coast are Neapol and Salerno. Neapol might be quite busy, especially during summer season, what makes it hard to park your airplane. Salerno airport is used as second option to avoid these troubles, as it is less frequented. Suitable aircrafts:
Hawker 400XP/Cessna CJ2 – aprox. 9500-12000 EUR (depends which airport in Slovakia or Czechia you fly from)
Cessna Excel/XLS – aprox. 11000-14500 EUR (depends which airport in Slovakia or Czechia you fly from)